Back in March, I went to San Juan, Puerto Rico. Got to see my family, see a lot of the island which was remarkable, and also went on a 7 day Southern Caribbean gay cruise.

There was lots of partying aboard, but also got to visit the beautiful islands of Grenada, Barbados, Dominica (where 2 men on the ship got arrested and made headlines for having sex on their balcony, in Dominica where homosexuality is illegal), and St. Barths.

Photos!... extremely out of order photo. Who cares? PHOTOS!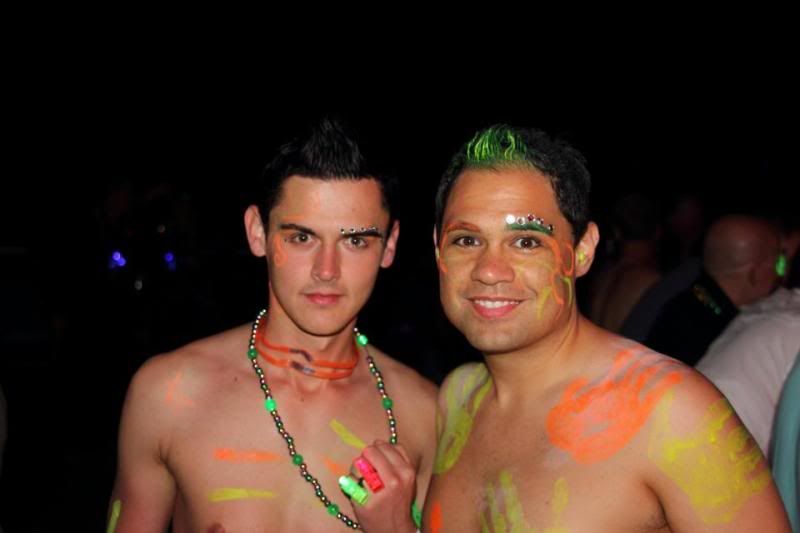 Mardi Glo party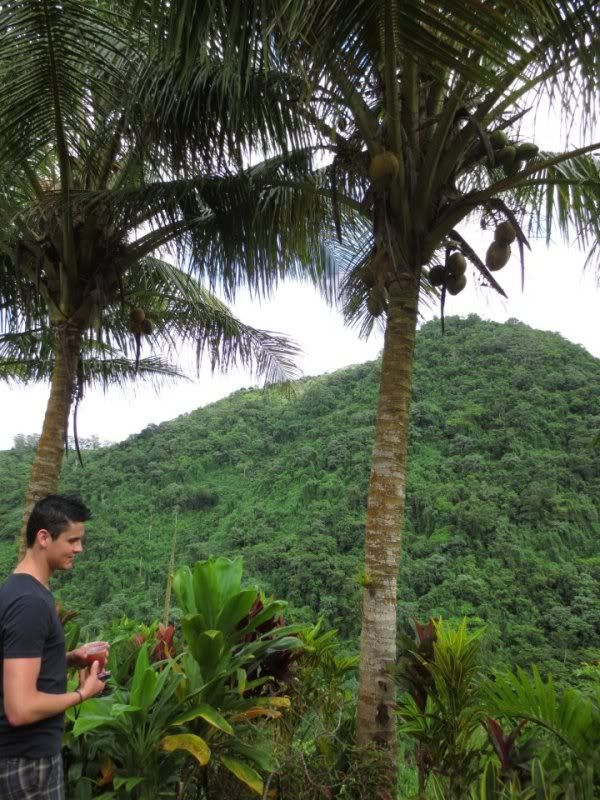 At my grandparent's home in Barranquitas, PR.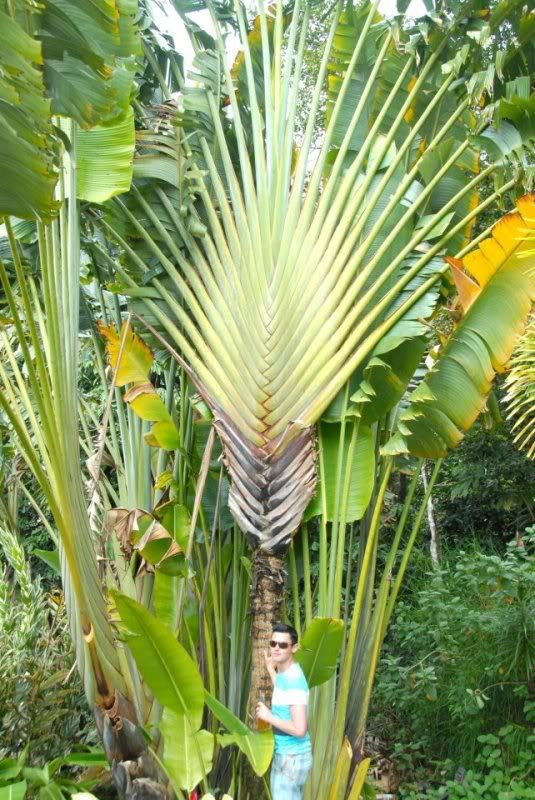 Some giant palm branch in Dominica. I am holding a bottle of extremely delicious banana soda. Where can I get that in the US??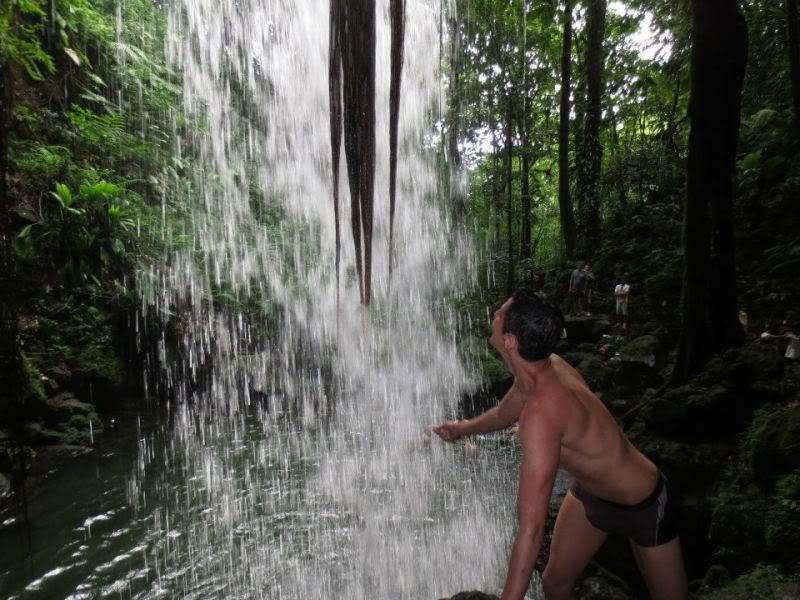 At a waterfall in a pool up in the mountains of Dominica.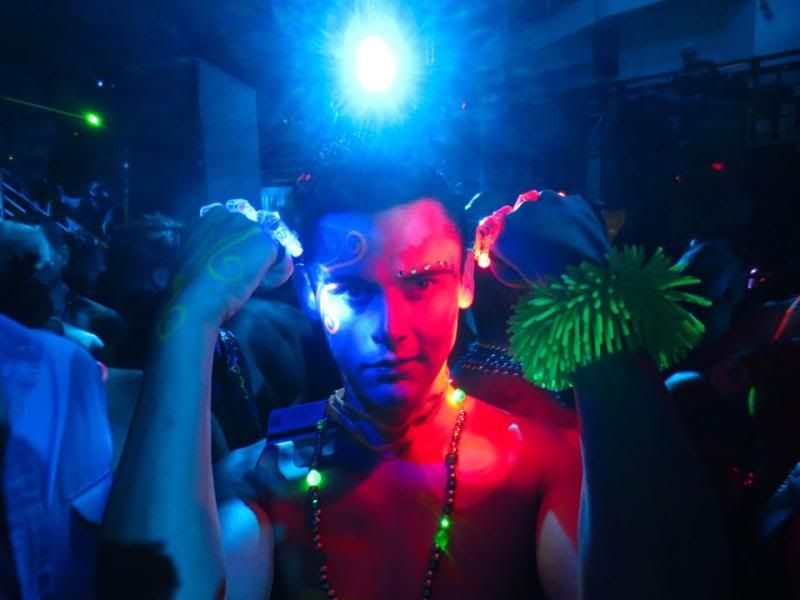 More Mardi Glo party.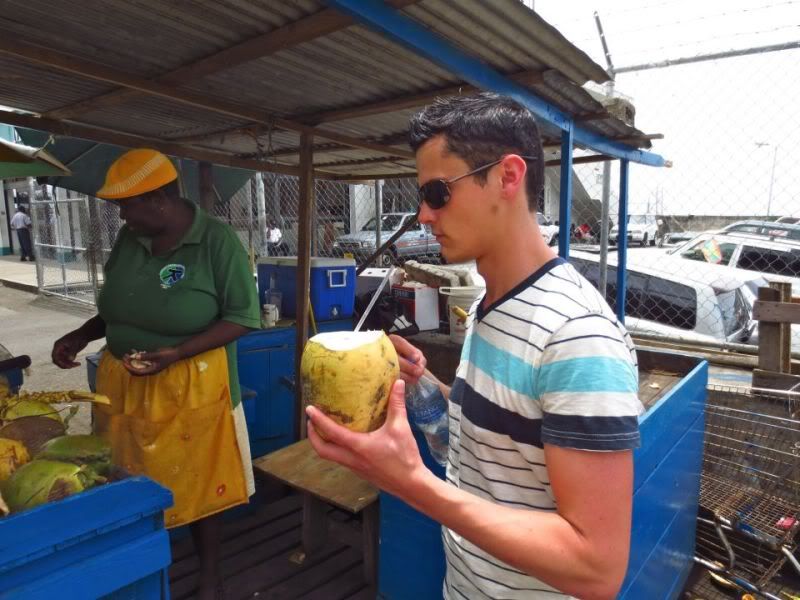 Enjoying some fresh coconut water in Grenada.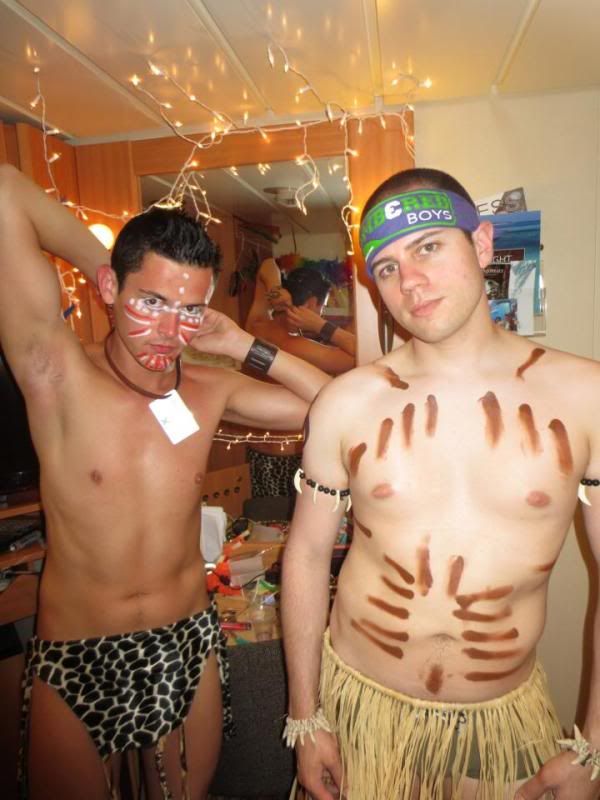 Getting set and ready for some tribal night. I spent more time on my costume than time spent at the party.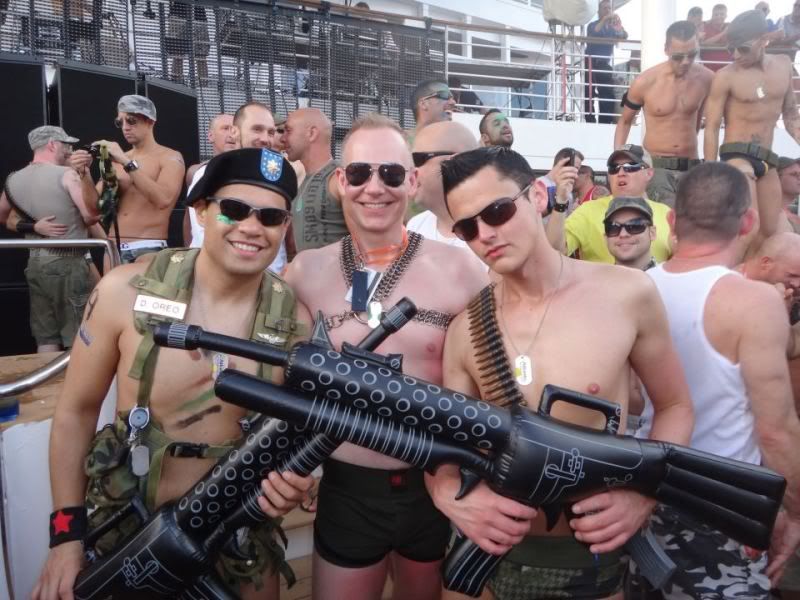 Dog Tag T-Dance (first party, so I am still pretty pale at this point)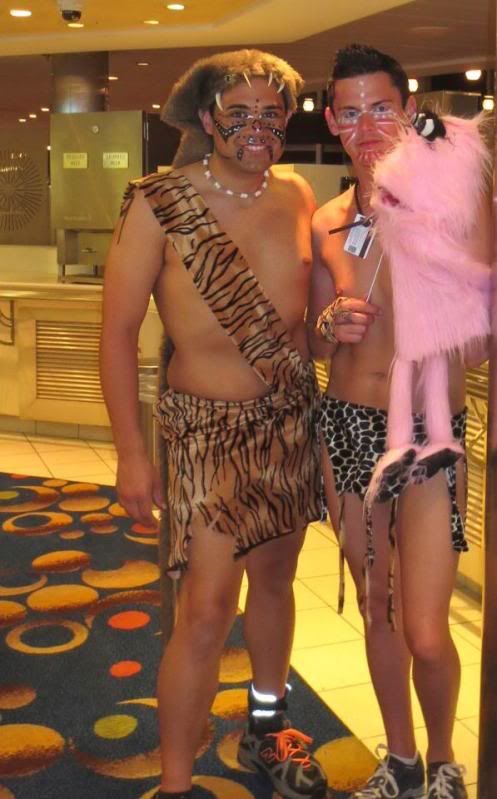 Equinox Rising.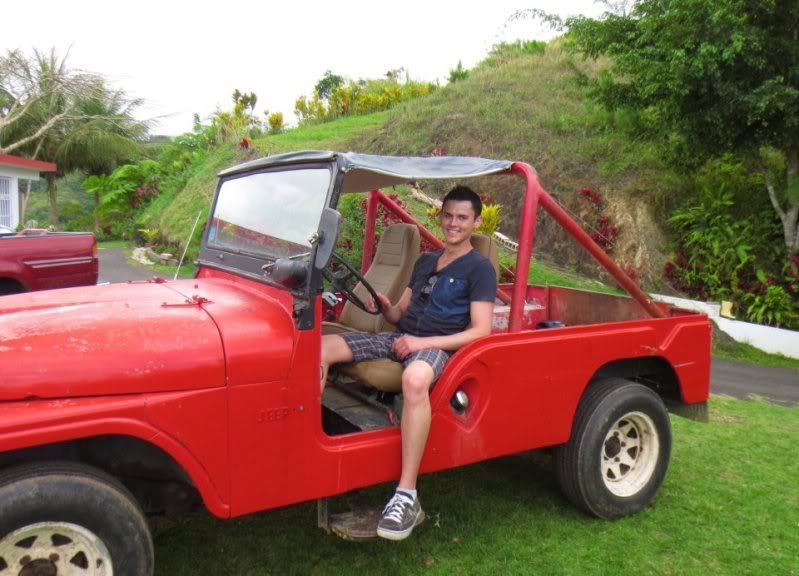 This scary fuckin' jeep. I thought we were going to die when we rode up higher into the mountains in Barranquitas.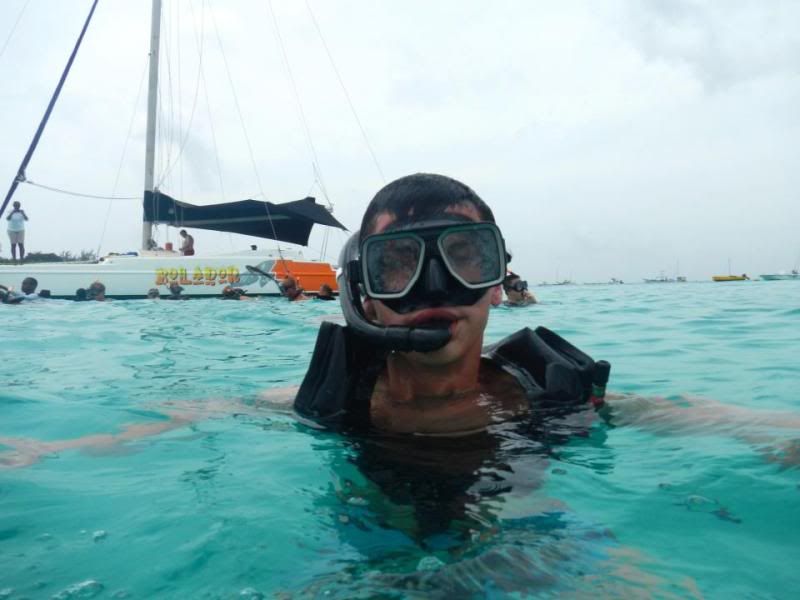 Snorkeling in Barbados. We got to pet and feed sea turtles!!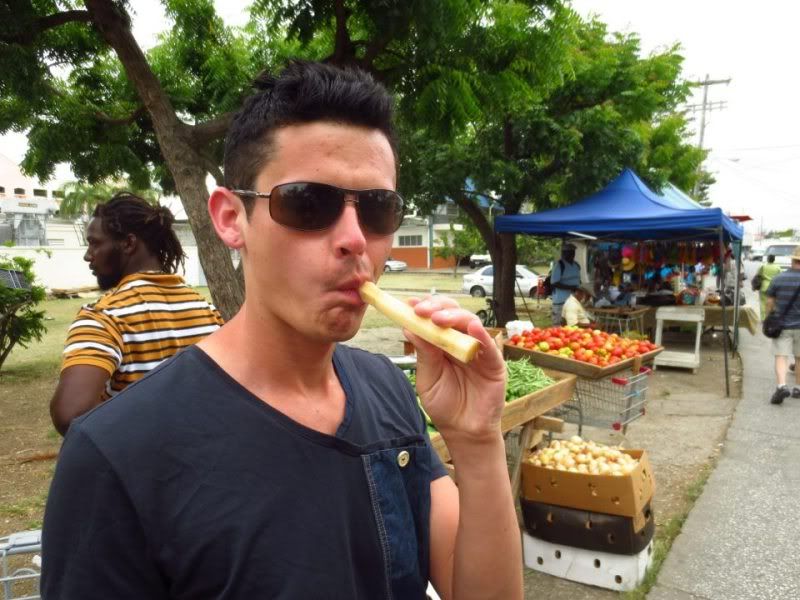 Enjoying some raw sugar cane in Barbados :)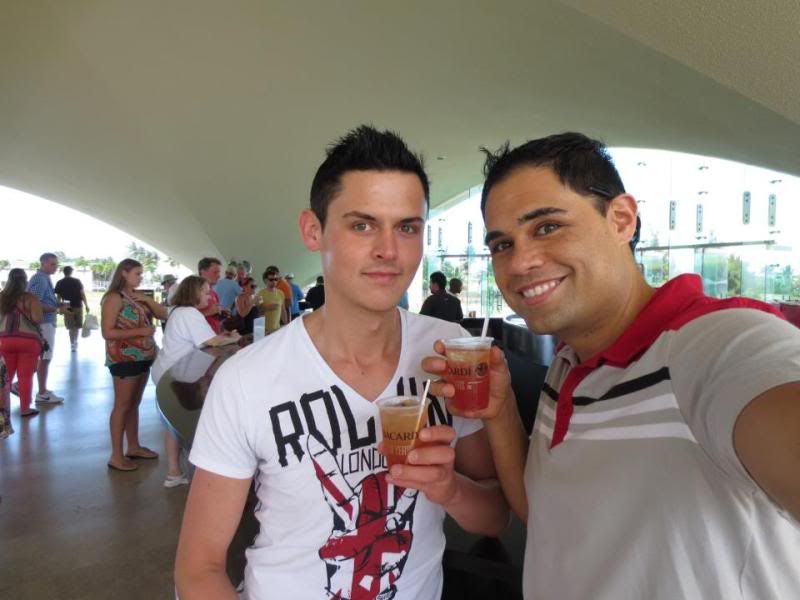 Free Barcadi cocktails at the Bacardi Distillery!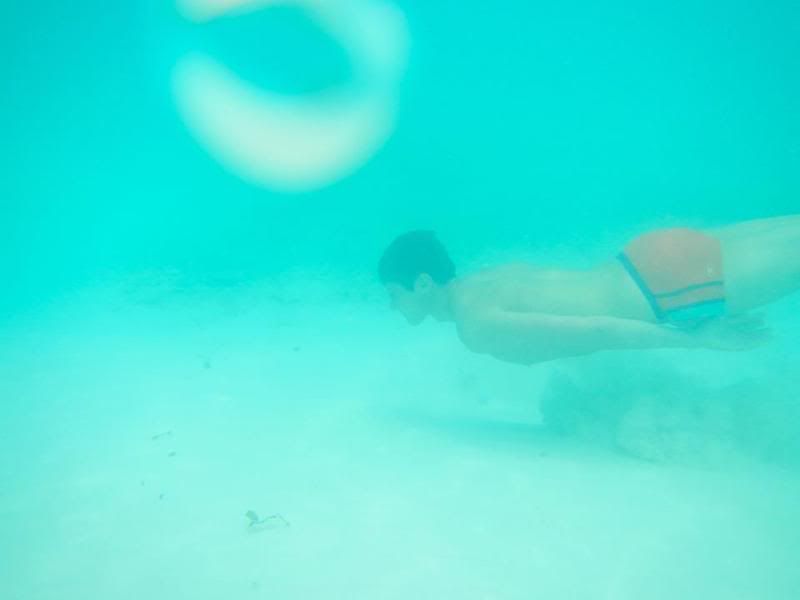 Swimming in either Barbados or St. Barths. I tried this out a lot.

That's it!!